The Bideawee Ball is just around the corner on Wednesday, June 15th and we have three fabulous live auction lots to sell to the highest bidders to benefit the homeless dogs and cats in our care.
If you are planning to join us for the event, you will have an opportunity to bid on these lots  live and in person!
If you can't join the party but would still like to support our animals by bidding on a great prize or vacation—you can still participate with an absentee bid.
Make Your Pet a NYC Star!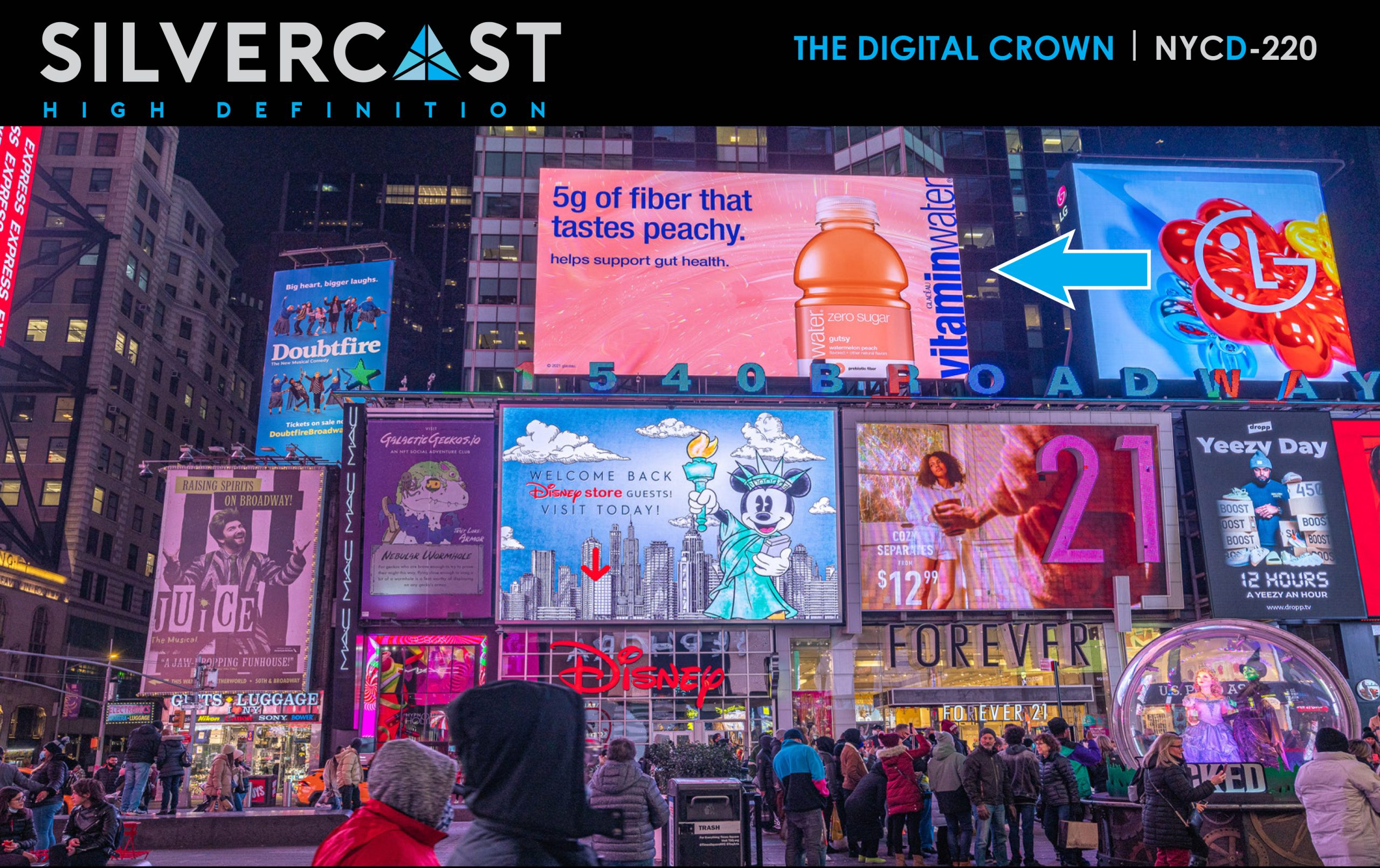 Have you ever dreamed about being on one of Time Square's iconic billboards? Well, now is your chance. At least for your dog.
Your dog will be featured in a new Bideawee 15 second moving ad that will run in Times Square for four weeks later this year. (Date based on availability.) The ad will be overseen by Leane Brenes, an advertising industry veteran and creative collaborator with brands such as Revlon, Tommy Hilfiger, Starwood Hotels and Ralph Lauren, among others. Mattie Newlin, a recent graduate of the Savannah School of Art & Design and videographer for The National Arts Club, will shoot the ad, while David Johnston, co-founder of Other NYC, an award-winning editorial boutique, will handle post production and editing of the ad.
You will be able to participate throughout the entire creative process, providing you and your dog a truly, once-in-a-lifetime NYC experience.
Meet Your Team
Leane Brenes is a Creative Director with integrated experience partnering with lifestyle brands. As a storyteller, Leane is passionate about strategy and the business of branding and advertising.
Her work has recently combined her editorial and advertising experience to develop strategically based creative content and campaigns for a wide range of clients. A storyteller at heart, Leane envisions every assignment as an opportunity to unveil truths, find purpose, activate action, and make a connection.
Leane lives in New York City, has four NYC Marathon medals (so far) and a dog, Dutch.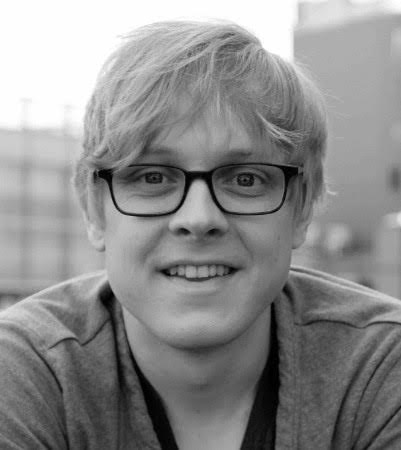 David Johnston is a co-founder and editor at the NYC-based post production company Other. As a film editor, David Johnston has collaborated with influential directors, production companies and advertising agencies worldwide. Johnston's advert portfolio includes projects for Samsung, Jaguar, Tumi, Cadillac, Maybelline, Monse, Lincoln, Hewlett Packard and Ikea to name a few.
David, his wife, Erin, and dog, Panda, split their time between homes in New York City and Barryville, New York.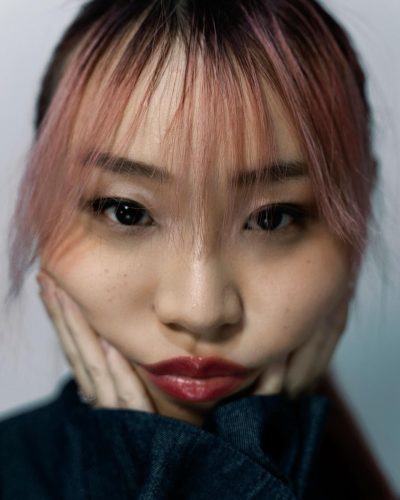 Mattie Newlin is a recent graduate of the Savannah School of Art & Design with a Bachelor of Arts in Film & Television. Mattie's passion for film dates back to her days at Loyola on Manhattan's Upper East Side. She has since written, directed and edited numerous music videos, short films and an animated short for her senior thesis.
Mattie was born in China and raised in New York City. She lives with her mother, Kate Newlin and dog, Fluffy.
7-Night Stay in Turks & Caicos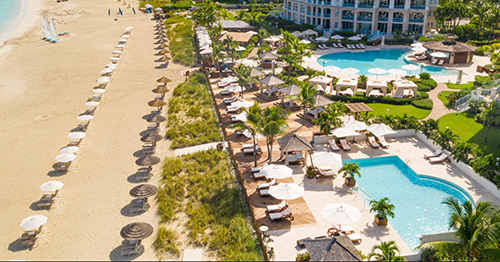 Experience the beauty of Turks and Caicos with a 7-night stay for 6 guests, in a luxurious ocean-front 3 bedroom and 3 and a half bath suite at the unparalleled Seven Stars Grace Bay Resort located in the Providenciales! Enjoy personalized service that will pamper and indulge you from the moment you arrive.
Plunge into a tropical world of shimmering white sands and aquamarine waters, where lapping waves and clacking palms (and watermelon margaritas!) soothe your mind and soul. Seven Stars Resort & Spa, anchoring Grace Bay Beach, is Turks & Caicos premier resort, where white-glove service, five-star dining, and a bevy of water activities will help you find the island's rhythm.
Framed by white sand beaches and the marine preserve of Princess Alexandra National Park, Seven Stars embraces the natural environment of the Turks & Caicos Islands. From the magnificent, heated salt-water pool that forms the centerpiece of our resort, a nearby adults-only pool, to your own luxurious accommodations, you will savor the Seven Stars experience.
Whether your pleasure is sailing, snorkeling, parasailing, paddle boarding, fishing, whale watching cruises, golf, tennis, or just relaxing the professional staff anticipates your every whim and helps plan your stay. Daily housekeeping included.
Restrictions: 7-night stay for up to 6 guests. Valid for 18 months, blackout dates: week of Thanksgiving, 2 weeks of Christmas, New Year's Eve and Martin Luther King Day, must be booked 90 days in advance. Travel does not include airfare.
The Chef James Experience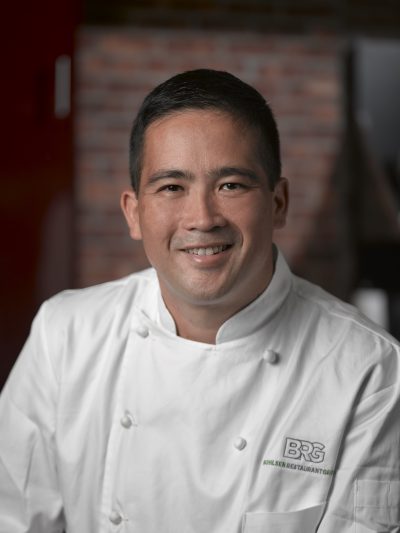 Private Dinner for 8 in Your Home
or Chef's Table for 4 at Prime
Expertly created and prepared by Executive Chef:
James McDevitt
Enjoy a unique dining experience for 8 people in the comfort of your home OR you and 3 guests can enjoy the Chef's Table at Prime: An American Kitchen and Bar on Huntington Harbor!
Executive Chef, James McDevitt, will prepare a five-course dinner paired with wine or cocktails at your home or in his restaurant. James McDevitt is the Corporate Executive Chef at Bohlsen Restaurant Group, which is best known as the founders of Prime, Monsoon, Verace and H20.
Chef McDevitt has received many honors over his career including named "best new chef" by Food & Wine magazine in 1999, a "rising star" by the James Beard Foundation in 2001 and appearing as celebrity judge on Bravo TV's Top Chef.
Food and drinks are included.
Restrictions: Date based on availability.
Here's how it works:
Contact Eric Muscatell, Vice President of Marketing and Development at eric.muscatell@bideawee.org and select your lot.
Eric will bid for you at the event up to your specified amount.
If you win, you will be notified immediately and payment for the lot will be taken over the phone.
Once your payment has been approved, we will send you the details of your lot along with your payment receipt.
It's that easy!